About the Maple Book (E-book Edition) Supervised by Mr. Masayoshi Yano
→[Profile of Mr. Masayoshi Yano] is here

Authored and supervised by Mr. Masayoshi Yano, this book was first published in April 2003. Often referred to as the "bible" of maple research, the once sold-out "Book for Maples" is now available in an e-book (DVD-ROM) edition.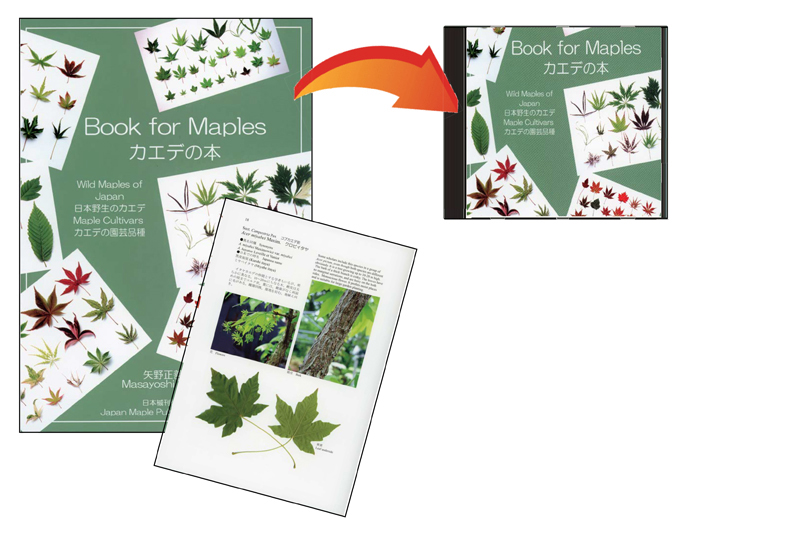 If you wish to purchase, please print and fill out the application form and fax it to us.
This e-book is not available for sale elsewhere.
※There are no plans to release this as a physical book in the future.
Author & Supervisor: Masayoshi Yano
Copyright Holders: Hiroshi Shigeno, Nakano Residence Memorial Hall
Developer & Seller: Attend Co., Ltd. TEL 0250-22-6211